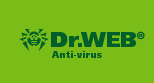 開發商:Doctor Web
原廠網址:http://www.freedrweb.com/


更新日期:2011/05/29

採購正式版、大量授權報價、技術支援、軟體諮詢、委託採購、詢問報價請來電 02-29299388 分機16 , 

來信service@orderble.com,或點我

-----------------------------------------------------------------------------
你有反病毒軟件安裝在您的計算機,但仍擔心它的成效?
運行 大蜘蛛CureIt!® (無需安裝)快速掃描您的計算機和治療它的任何惡意對象。
我怎麼能找到我的計算機是否已經感染了病毒?
下載 

大蜘蛛CureIt!

。

雙擊下載的文件。

選擇所需的保障模式。

稍候工具掃描您的系統。

 

當掃描完成後,查看掃描報告。

 

你仍然有疑問?
大蜘蛛CureIt!
優點
大蜘蛛CureIt! 是不可缺少的工具固化的電腦上運行微軟視窗 2000/XP/2003/Vista/2008/Windows 7(32 - 和64位系統)。
大蜘蛛CureIt! 檢測並中和病毒,rootkit的,特洛伊木馬,間諜軟件和其他惡意對象有沒有及時發現你的反病毒軟件。
大蜘蛛CureIt!

 不需要安裝並兼容所有已知的反病毒軟件。

 

您不必禁用您的防病毒軟件檢查您的系統與 

大蜘蛛CureIt!

與 

大蜘蛛CureIt!

, 你可以測試效率您的防病毒軟件,然後再決定是否適合您的大蜘蛛。

無與倫比的自我防禦機制,增強經營模式失效的Windows阻滯劑。

大蜘蛛CureIt!

 是至少更新一次一小時。
大蜘蛛CureIt! 可免費為家庭使用只。
如果您需要掃描您的辦公設備,電腦對您的同事或公司的服務器,或者您打算使用 大蜘蛛CureIt! 電腦提供維修服務,您需要購買許可證。
商業 大蜘蛛CureIt! 牌照可用於1或10天。 阿 大蜘蛛CureIt!許可證是包許可證允許客戶定義的掃描和治愈的電腦數量。
重要! 以下序列號註冊個人 大蜘蛛CureIt!分配上會生成下載鏈接,醫生網站的Web服務器為每個用戶。 用戶的個人下載鏈接是存儲在"我的大蜘蛛CureIt!"區域,只要他的執照是有效的。 使用鏈接下載最新版本的 大蜘蛛CureIt! 任何時候你需要它。
Dr.Web CureIt! is an indispensable tool for curing computers running MS Windows 2000/XP/2003/Vista/2008/Windows 7 (32- and 64-bit systems).
Dr.Web CureIt! detects and neutralizes viruses, rootkits, Trojan horses, spyware, and other malicious objects that have gone undetected by your anti-virus software.
Dr.Web CureIt!

 does not require installation and is compatible with all known anti-virus software. You do not need to disable your anti-virus software to check your system with 

Dr.Web CureIt!

With 

Dr.Web CureIt!

, you can test the efficiency of your anti-virus software and then decide whether Dr.Web is right for you.

Unsurpassed self-defence mechanism and enhanced operation mode for neutralization of Windows blockers.

Dr.Web CureIt!

 is updated at least once an hour.
Dr.Web CureIt! is available for free for home usage only.
If you need to scan your office machine, computers of your co-workers or a corporate server or you intent to use Dr.Web CureIt! to provide computer repair services, you need to purchase a license.
A commercial Dr.Web CureIt! license is available for 1 or 10 days. A Dr.Web CureIt!license is a package license allowing a customer to scan and cure a defined number of computers.
IMPORTANT! Following registration of a serial number an individual Dr.Web CureIt!distribution download link is generated on the Doctor Web web-server for each user. User's individual download link is stored in the "My Dr.Web CureIt!" area as long his license is valid. Use the link to download the latest version of Dr.Web CureIt! any time you need it.