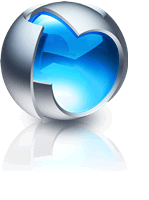 實時網絡用戶行為的控制與監督 

革命,首個,其獨一無二的網絡安全軟件,使您可以 監督,監控,限制,並響應用戶的行為不想要在網絡上 搜索,而不必通過無數的活動日誌。 

從按鍵的短語和不安全的電子郵件附件,不適當的應用程序,文件和網站的活動-網絡執行者 看不見的監測,預防,控制不必要的網絡用戶行為的實時 侵犯用戶的隱私不喜歡傳統的活動記錄和監測工具,保護你的網絡安全和資產。


---
更新日期:2011/05/25

採購正式版、大量授權報價、技術支援、軟體諮詢、委託採購、詢問報價請來電 02-29299388 分機16 , 

來信service@orderble.com,或

點我

-----------------------------------------------------------------------------
記錄每個文件的事件

 在你的網絡-所有的文件開口,有所創造,刪除和更改




基本應用和網站日誌 

記錄哪些程序和網站用戶使用




存檔重要文件 

被修改時,他們的用戶 




接收即時警報

 時,敏感的數據修改或以任何方式篡改




內置的日誌搜索

,篩選和歸檔,方便觀看數據管理 




綜合報告工具

,包括高層和最活躍的文件中使用的用戶和計算機



跟踪用戶網絡活動

 的歸檔網頁內容被下載 



監控您的整個網絡

 從一個中央位置 




絕對沒有客戶端的安裝要求

 ,以監督工作站 




100%由用戶察覺不到

 -無正文不存儲任何關於監測工作站 
Client-Free Network File, Application, and Website Monitoring and Asset Protection 



While requiring absolutely no software installation on any computer on your network, you can centrally monitor and record every file action that occurs on your network. Every file opening, creation, modification, and deletion is recorded along with the user that performed the action, and when. In addition, Ascendant NFM contains essential logging tools that will log and show you every application and website used by users on your network. 

NFM can also protect network assets with its ability to archive files when they are altered, and alert you when specific file events occur. NFM contains essential reporting tools that will show you who the most active users on your network are.
Record every file event

 on your network - all file openings, creations, deletions, and changes




Essential application and website logging 

records what programs and sites users use




Archive critical files 

whenever they are modified by users 




Receive instant alerts

 when sensitive data is altered or tampered with in any way




Built-in log searching

, filtering, and archive viewing for easy data management 




Comprehensive reporting tools

, including top files used and most active users and computers



Track user web activity

 by archiving web content that is downloaded 



Monitor your entire network

 from one central location 




Absolutely no client installations required

 to monitor a workstation 




100% undetectable by users

 - NFM does not store anything on monitored workstations