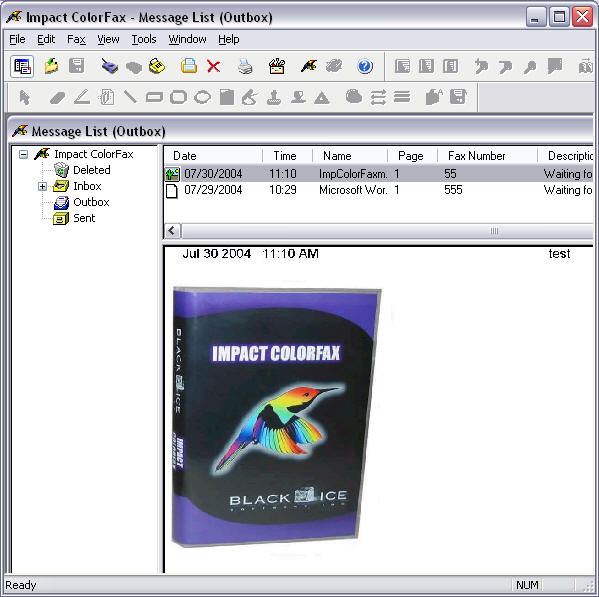 Impact Color Fax是一款為用戶提供簡單高效的PC彩色傳真服務的軟件。 
安坐家中在電腦上輕鬆自如地接收和發送傳真。 
以傳真的形式發送文件,或者配合掃描設
備、多功能打印設備發送傳真,操作易如反掌。
---
更新日期:2011/05/04
採購正式版、大量授權報價、技術支援、軟體諮詢、委託採購、詢問報價請來電 02-29299388 分機16 , 
來信service@orderble.com,或
點我
---
厭倦了你的戰鬥傳真機?


影響彩色傳真™是專為用戶誰需要一個簡單而有效的個人電腦彩色傳真軟件解決方案。 發送和接收傳真從舒適你的家用電腦。發送您的計算機上任何文件作為傳真,或者使用與影響ColorFax掃描儀或多功能打印機,掃描和傳真。
Tired of fighting with your fax machine?
Impact Color Fax™ is designed for users who need a simple but effective PC color faxing software solution. Send and receive faxes from the comfort of your home computer.  Send any file on your computer as a fax, or use Impact ColorFax with a scanner or multifunction printer to scan and fax.